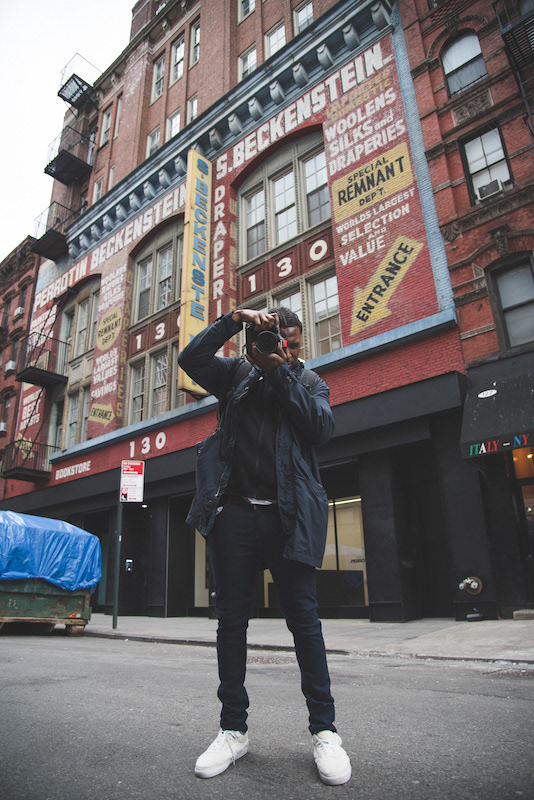 Lenny Toussaint is a New York-based photo & videographer who also specializes in post-production & image retouching. Born & raised in New York, the upbringing in the city has greatly shaped views of subjects through the lens. Photographing people from all walks of life in one of the most fast-paced cities in the world has granted him the ability to hone a selective style of shooting, focused on the moments that are as simple as they are authentic. Early in his career, Lenny's love of music led him to spaces on the internet where people blogged about discovering new music and curated images to pair with their words. An avid film watcher, Lenny's reverence for visual media was also shaped by the films he loved and their soundtracks -- some standout favorites include Alejandro González Iñárritu's "Babel" and Kahlil Joseph's "Process."
After receiving his bachelor's degree in television and film studies at St. John's University in Queens, Lenny cut his teeth in the industry as an intern at the offices of Karmaloop, Vice, Milk Studios and BFA and more. He continued on as a freelance video editor shooter for various offices, up throughout his time at BFA as a freelance photographer and editor after his internship ended. 
Since 2016, Lenny has been a producer at at a full-service video production agency in NYC, Involved in all stages of production, he has worked with beauty brands such as Michael Kors, French Connection, Kiehl's and Calvin Klein. He has also shot and/or produced content for clients like the New York Yankees, Pologeorgis, Impossible Foods, Sweet Green, Nickelodeon, Lafayette 148 & more.
In 2018, Lenny founded Saintsprojects, a platform he takes on freelance endeavors, with the long-term vision being to not only create content, but support diverse storytellers and creators in bolstering their own career growth and sustainability. On his own, Lenny has shot, edited, retouched & produced content for social media, look books, music videos, fashion editorials, and short films that have won awards in the festival circuit. Some of those works have gone on to gain press acknowledgement from CFDA, Vogue, Adweek, Artsy, Facebook, New York Film Festival and more.